LADY IN A BEACH HAT
Gather your friends and paint this fun painting!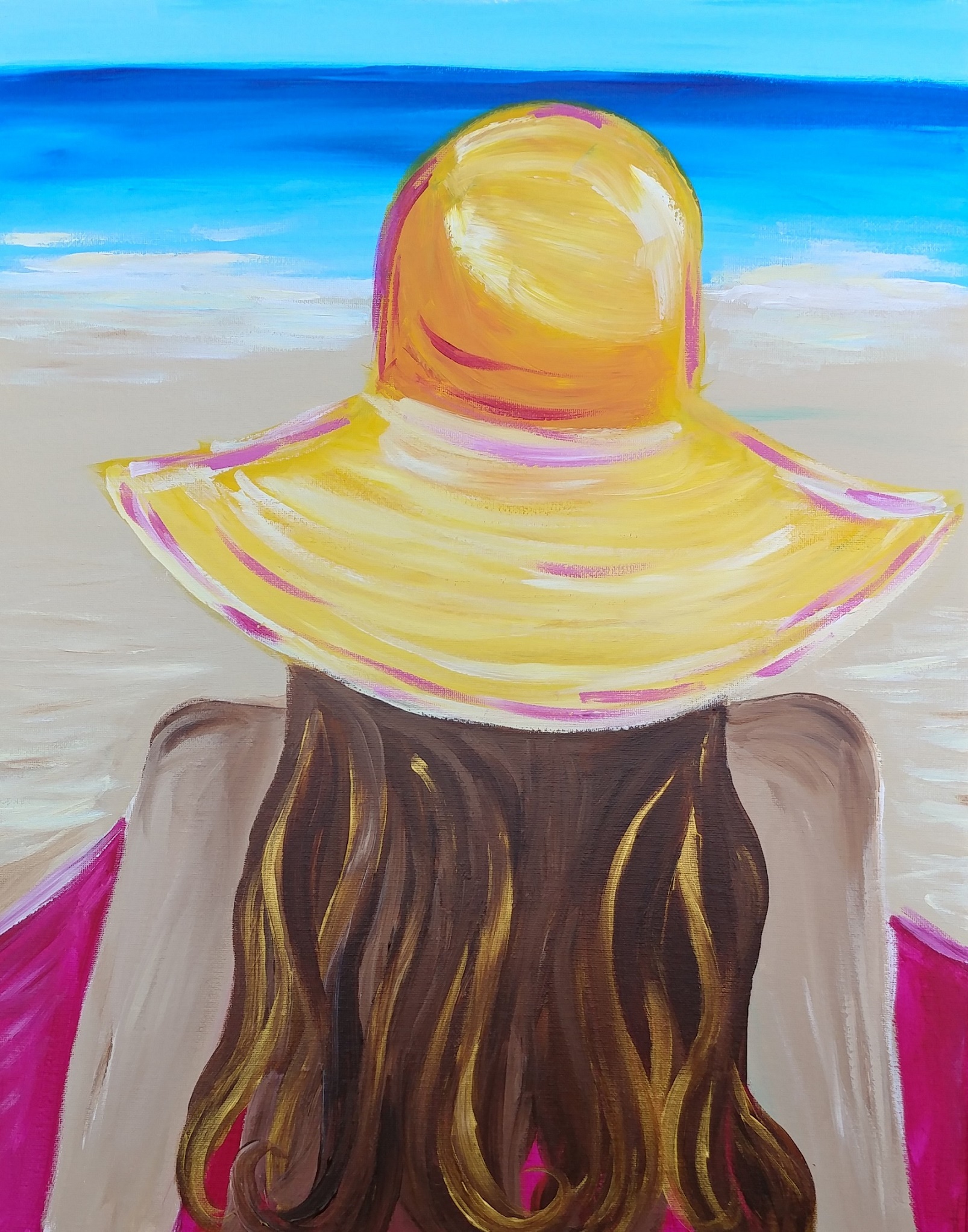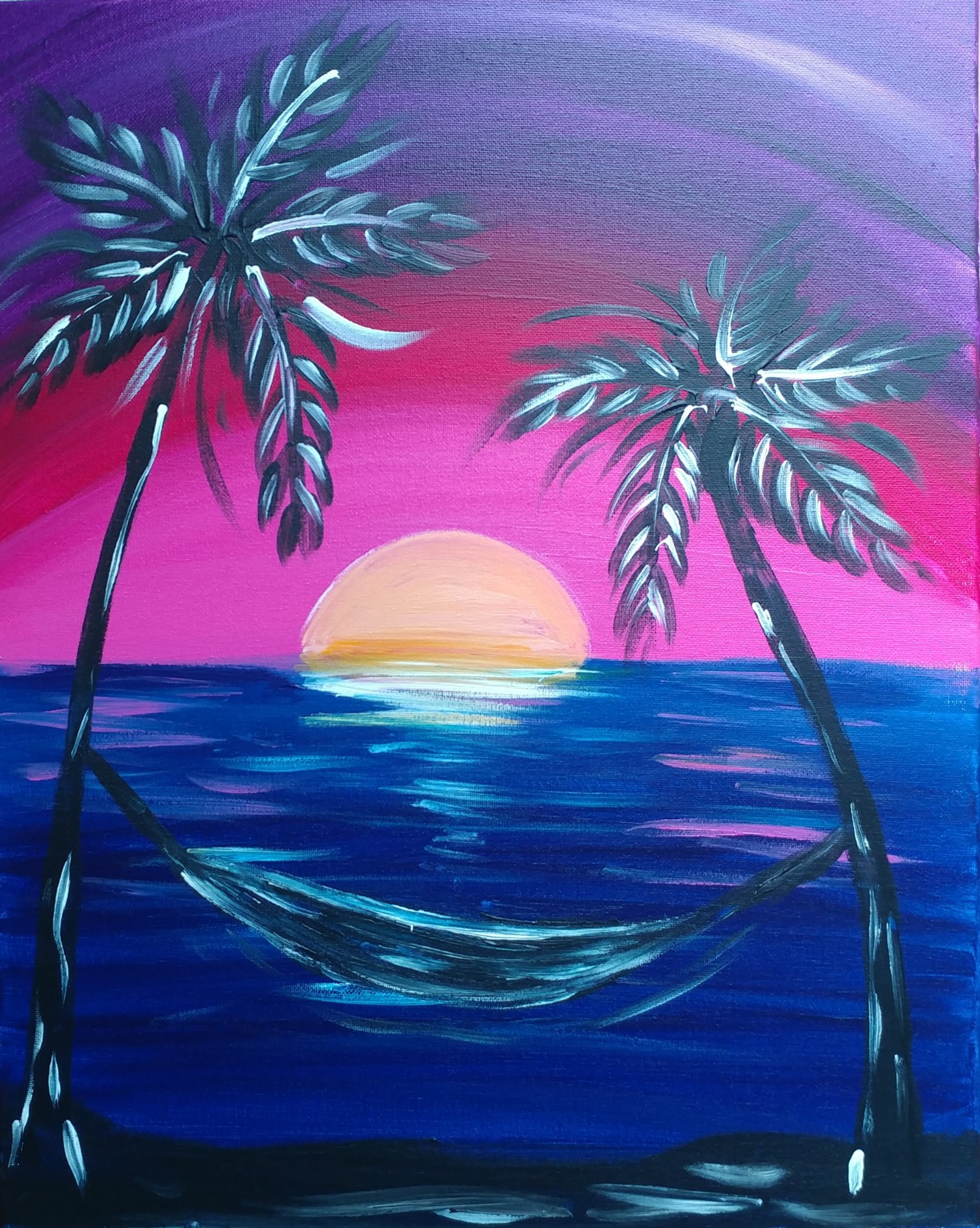 RELAXING SUNSET
Art is a wonderful way to relax, but it also strengthens memory, offers stress relief & promotes an optimistic attitude. This painting is a wonderful way to achieve that!
BEACH WITH A BOAT
In Florida it is always a beach day! Celebrate beach days all year long!
This painting is perfect for any level.